Massage
The relaxing touch
A GIFT TO YOUR BODY
Relax and rejuvenate
Even after your arrival, your body may still be tense from a hard-working period. Give it the chance to truly relax with a professional massage treatment, right at the facilities of Onira Boutique Hotel. Grant yourself the beneficial properties of massage, helping your muscles soften up, easing circulation and removing stress.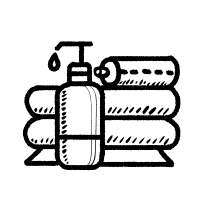 Accommodation in Paros, set.
Look no further, as you've found what you need.
Beautiful, bright studios, gracious services, convenient location and plenty of activities.